What is the guidance given to prelaw students from the American Bar Association (ABA)?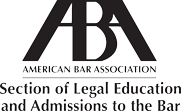 "The ABA does not recommend any undergraduate majors or group of courses to prepare for a legal education. Students are admitted to law school from almost every academic discipline. You may choose to major in subjects that are considered to be traditional preparation for law school, such as history, English, philosophy, political science, economics, or business, or you may focus your undergraduate studies in areas as diverse as art, music, science, mathematics, computer science, engineering, nursing, or education. Whatever major you select, you are encouraged to pursue an area of study that interests and challenges you, while taking advantage of opportunities to develop your research and writing skills. Taking a broad range of difficult courses from demanding instructors is excellent preparation for legal education. A sound legal education will build upon and further refine the skills, values, and knowledge that you already possess." (Taken from the Statement on Pre-law Preparation).
Because there is no particular academic program identified for law school preparation, Lafayette students are encouraged to take full advantage of the many resources made available to them; first among these are faculty advisors. Students who make a habit of consulting with their advisors and course instructors throughout their academic careers about areas of interest and curiosity can expect to make an informed choice about going to law school and to be best prepared for law school and a legal career.
How can my participation with the Gateway Career Center help me consider law school and a legal profession?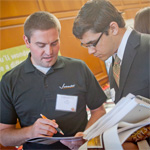 Students are strongly encouraged to participate consistently in the Gateway Program where they can learn more about themselves, participate in externship and internship opportunities, and interact with alumni employed both in and out of the legal professions. Staying open to the many alternate career options available for people drawn to the idea of being an attorney can help students be more steadfast in taking the step into law school and, sometimes, students discover that becoming an attorney is not actually necessary to fulfill their career goals.
What can I learn from exploring the Law School Admission Council (LSAC) website?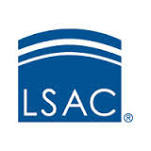 The Law School Admission (LSAC) website has a Discover Law  resource to help you learn about  skills needed to succeed in law school, what lawyers do, what to expect in law school, and all the steps you need to take to successfully apply. As you make efforts to learn about law school and the legal professions, make sure you test your perception that everyone in law school must have just graduated from college. In any particular year across the U.S., it is typical for about one-third of the applicant pool to have graduated from college the year before. That should be encouraging to students who might like to explore the world of work and further develop the value and relevance of pursuing a legal education.